About
"ASK JW"
Joe Wadkins

 Global Synthetic Turf Consultant, Inventor of the Superseam Tools & Superseam Adhesives



"MY MISSION IS TO HELP CONTRACTORS BUILD THEIR BUSINESSES BY OFFERING TRAINING, EDUCATION AND TECHNICAL SUPPORT IN THE MOST RECOGNIZED PROBLEMS IN THE SYNTHETIC TURF INDUSTRY TODAY."
In two decades, Joe Wadkins aka "Ask JW" has taken the synthetic grass industry by storm. He has become one of the leading synthetic turf experts across the globe and continues to expand his knowledge. Joe has been twice awarded for impeccable synthetic turf installation for the famous Las Vegas Strip medians. His installation techniques have allowed him to work for some of the best resorts in the world such as: Trump Towers, City Center, Wynn Hotel, Encore Hotel, MGM Hotel, Mandalay Bay Hotel, Palazzo Hotel, Venetian Hotel, Towne Square Custom Maze and Ritz Carlton Hotels. JW has traveled to many states to install, train and consult for synthetic turf soccer, baseball and football fields including consulting of sports fields for Fort Bliss and McGregor Government bases. He has been involved with several school playground's design, engineering and construction, including HIC testing. JW has extensive knowledge of Pet Turf Systems. He has designed many pet turf areas with multiple pet use as in hotels, resorts, pet kennels and commercial applications.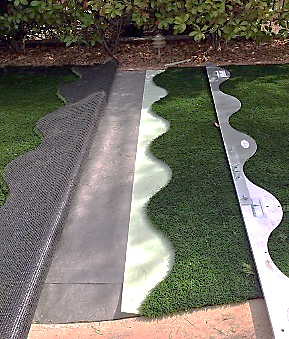 JW has revolutionized the synthetic turf installation process with his "Superseam" installation invention, a proprietary process for undetectable seam integration. In addition to this invention, JW also created the Superseam glue, the strongest in the Industry.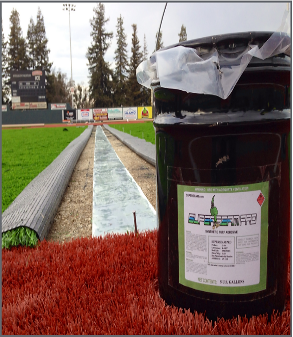 If you want to expand your knowledge, JW will assist you and your team in every aspect so you will have a successful experience within the synthetic turf industry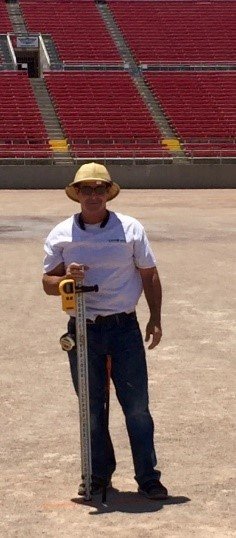 History and evolution of synthetic turf
Manufacturing and synthetic turf components.
Estimating, lay out, and managing waste factors. 
Proper sub base materials and compaction.
Installation techniques, tips and tricks.
Infill placement.
Fibrillation
Repairs
Maintenance and cleaning
Trouble shooting
Please contact me toll free at, (888)768-7326 (SEAM). Or email me at jw@superseam.com if you wish to have a free "On the Job Training" or would like to discuss how I can benefit your company's Synthetic Turf needs.